THE ALL NEW HANDLE SHOPPING HOOKS REQUESTED BY OUR VALUED CUSTOMERS!
Perfect for hanging shopping bags, Handbags, coolbags and much more!
KEY FEATURES:
1. Easy to fit - Attach to handle in seconds
2. Holds up to 15kg in weight without tipping
3. Avoid having to bend down to use basket
4. Convenient extra storage space
5. 2 Clips included per order
INSTRUCTIONS - The hooks are very easy to attach/ Detach please follow the steps below:
1. Undo the Velcro 
2. unloop the strip of Velcro through the gap.
3. line up the velcro onto handle 
4. Feed the velcro strip through the gap
5. tighten the velcro so it is secured as shown in pictures.
If you need further assistance on how to fit these please give us a call - 01268 726 661
Disclaimer - Do not put too much weight as this will cause the trolley to tip and become uneasy to use.
Special Offer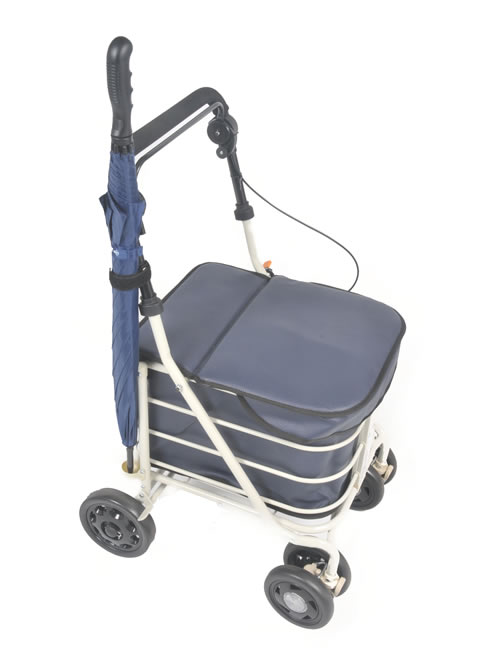 Special Offer
All trolleys now come with a FREE walking stick/umbrella holder!
(Excluding the lightweight model)
Product Video
Prestige

Ultimate Shopper

Walk, Rest & Shop with the Prestige Ultimate Shopping Trolley!

Watch the video to see this unique shopping trolley in action...
Unique Product Features
This is a unique product with
3 features in 1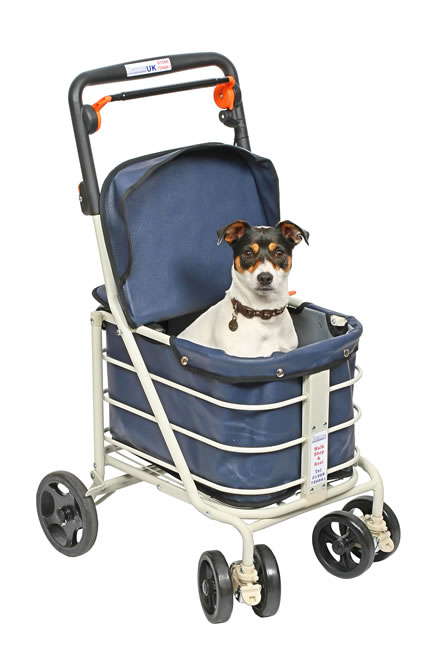 1

Walk

Most users require this trolley for walking. So we have tested the stability scientifically using the specially designed apparatus. We tested a close competitor against our new ultimate trolley. We tested with both trolleys empty and handles in lowest position, weights were added onto the handles until the trolleys began to tip.

 

Results: competitor tipped at 9.5kg. The Ultimate trolley tipped at 13kg. According to our tests the ultimate trolley is more stable by 30%. We think you will agree this will be a real aid to your walking. The unique brake increases stability. This brake is a walking brake and hand brake.

 

The combination of the brake and angled back wheels makes our trolley the most stable available. When you lean on the handle it is much less likely to tip.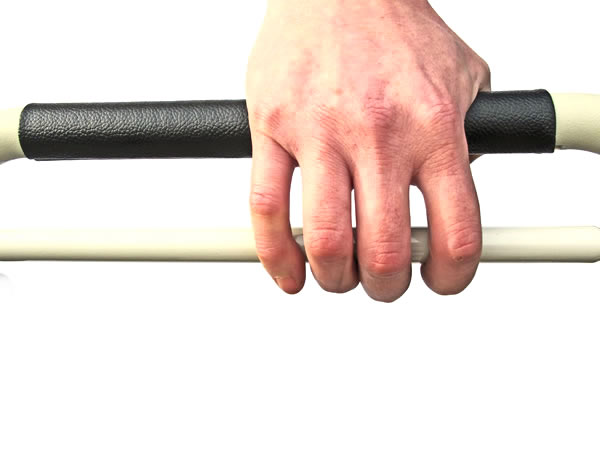 2

Rest

Seat Trolley - Tested to 25 stone

The lid which is padded doubles as a comfortable seat. Simply put your hand brake on and sit down and rest. An added benefit is the shopping trolley is complete with a quality inner bag to keep your shopping dry and safe.

The bag is replaceable. The design of our trolley means the frame can be used without the bag inside. The frame is extremely strong with a 5-year guarantee.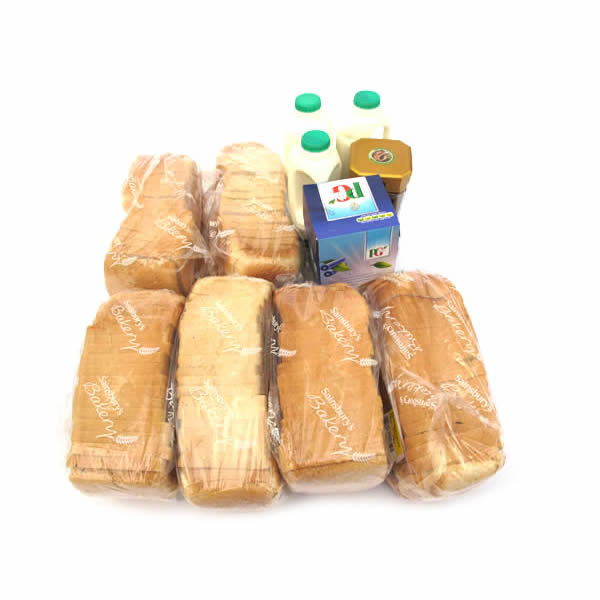 3

Shop

Shopping Trolley: The basket is a unique shape. We have designed it so that it is easy to reach your shopping at the bottom. Most trolley bags are too deep, making it difficult to reach the bottom. The volume of our bag is still big enough to take a full shop, this is because it is bigger from front to back than a normal bag.

Basket capacity
- 6 loaves of Bread - 3ltrs Milk plus more...
Customers who bought this product also bought: