LIGHTWEIGHT

NEW Seat/ Shopper Trolley

THE LIGHTWEIGHT WALK, REST & SHOP TROLLEY IN 3 COLOURS:

BLACK / NAVY / CHECK

FULLY ASSEMBLED, READY TO USE!
3-in-1

shopping trolley with seat

3 trolleys in 1. Look at what you get for your money!

We are so confident in our product we can offer a
14 day money back guarantee - no quibble

TOP 15 FEATURES:
Lightweight design (5.9kg)
Multi function trolley with built in wide, padded seat (HOLDS UP TO 25 STONE)
Designed in the UK
Has a large basket capacity for shopping contents (TESTED: CAN HOLD UP TO 12 LOAFS OF BREAD!)
1 Year frame Guarantee
Soft ride swivel wheels for easy steering (Lock function included for stability)
Strong Adjustable Padded handle for extra comfort (3 Height Settings!)
Durable waterproof bag design
Main bag features 4 exterior deep pockets & security zip pocket (zip pocket suitable for phone, purse & keys!)
Folds flat for easy storage! (FITS IN CAR BOOT WITH EASE!)
Backrest for lumbar support
Rear seat flap for quick access to basket
6 Wheel design
Wheel reflectors
DIMENSIONS (Inches):
Handle to Floor 34" (Lowest) 38" (Highest)
Seat Width 17" W x 16" L
Trolley Width (Wheel to Wheel) 23"
Basket size 16" W X 15" L X 14" D
Folded Flat 10"
Seat to Floor 21"
UK MAINLAND ONLY
IF DELIVERY FOR NORTHERN ISLAND, CHANNEL ISLANDS OR SCOTLAND, POSTAGE IS £30
FOOD/ UMBRELLA & PURSE NOT INCLUDED ONLY FOR DEMONSTRATION PURPOSES!
Special Offer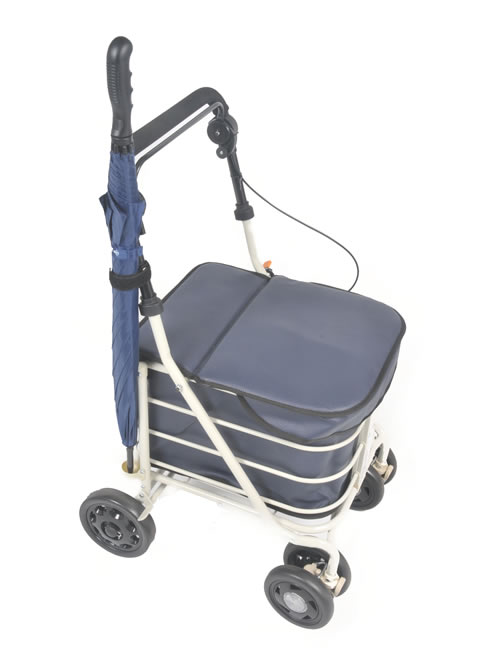 Special Offer
All trolleys now come with a FREE walking stick/umbrella holder!
(Excluding the lightweight model)
Product Video
Prestige

Ultimate Shopper

Walk, Rest & Shop with the Prestige Ultimate Shopping Trolley!

Watch the video to see this unique shopping trolley in action...
Unique Product Features
This is a unique product with
3 features in 1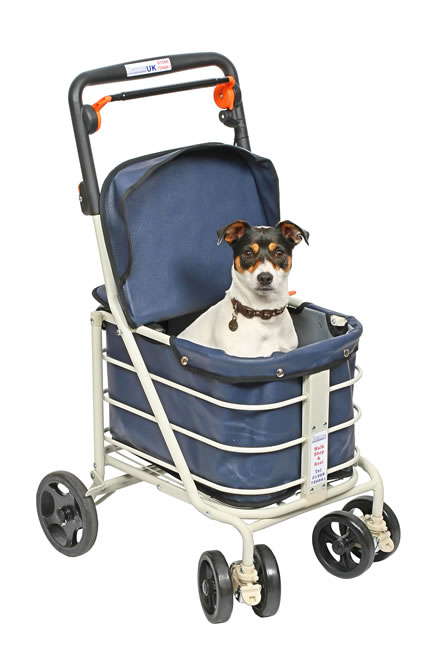 1

Walk

Most users require this trolley for walking. So we have tested the stability scientifically using the specially designed apparatus. We tested a close competitor against our new ultimate trolley. We tested with both trolleys empty and handles in lowest position, weights were added onto the handles until the trolleys began to tip.

 

Results: competitor tipped at 9.5kg. The Ultimate trolley tipped at 13kg. According to our tests the ultimate trolley is more stable by 30%. We think you will agree this will be a real aid to your walking. The unique brake increases stability. This brake is a walking brake and hand brake.

 

The combination of the brake and angled back wheels makes our trolley the most stable available. When you lean on the handle it is much less likely to tip.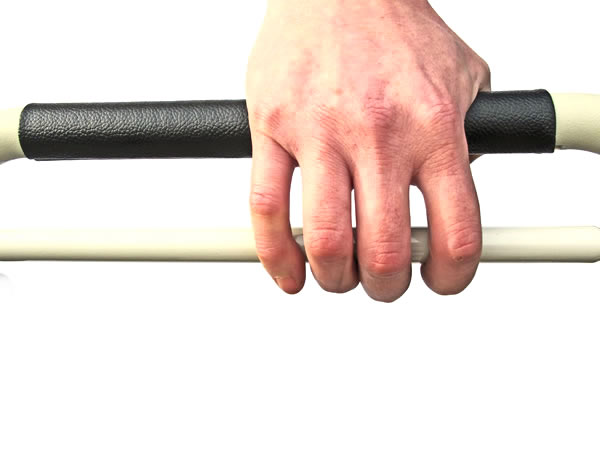 2

Rest

Seat Trolley - Tested to 25 stone

The lid which is padded doubles as a comfortable seat. Simply put your hand brake on and sit down and rest. An added benefit is the shopping trolley is complete with a quality inner bag to keep your shopping dry and safe.

The bag is replaceable. The design of our trolley means the frame can be used without the bag inside. The frame is extremely strong with a 5-year guarantee.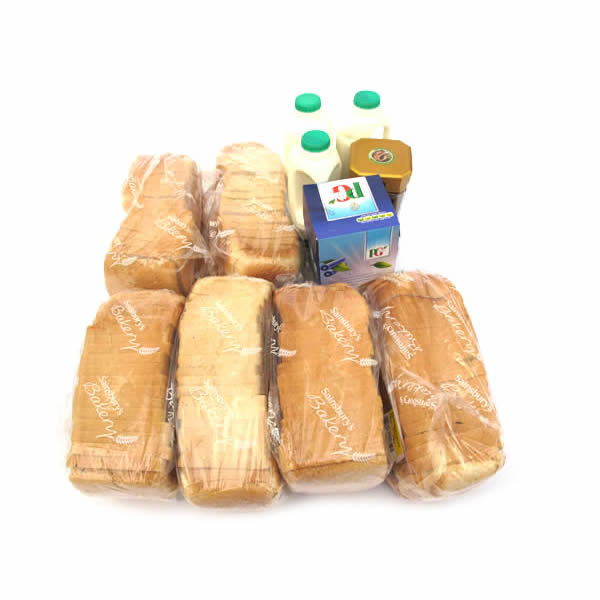 3

Shop

Shopping Trolley: The basket is a unique shape. We have designed it so that it is easy to reach your shopping at the bottom. Most trolley bags are too deep, making it difficult to reach the bottom. The volume of our bag is still big enough to take a full shop, this is because it is bigger from front to back than a normal bag.

Basket capacity
- 6 loaves of Bread - 3ltrs Milk plus more...